16 Jan

Touched by a 150 year-old Christmas poem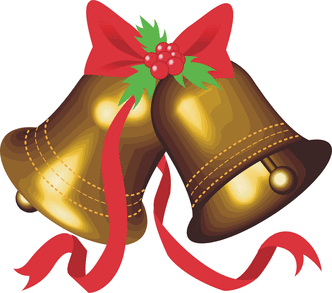 Henry Wadsworth Longfellow (1807-1882) is a familiar name to most Americans. One of America's best known poets, Longfellow penned the Christmas poem, "Christmas Bells," in 1864 which eventually became "I Heard the Bells on Christmas Day" in 1872 when the words were rearranged and put it to music.
Christmas has past, so why the blog about a Christmas carol? During a Christmas Eve service, I heard the incredible story behind this classic hymn and it has stuck with me. Until now, I did not know this beautiful hymn was actually a combination of Longfellow's grief, healing, and faith.
I did not experience a personal loss this year, but several people I care deeply about lost loved ones. And, hundreds of families that aCremation provided direct cremation services did as well.
There are many recounts of his struggles based on Longfellow's journal and from friends. But in summary, Longfellow encountered multiple tragedies, the greatest being the loss of his wife due to a horrific accident. He wrote in his journal, "How inexpressibly sad are all holidays." Within a year, his oldest son was afflicted by a horrible spinal injury fighting in the war. This was all at a time when the country was in upheaval and struggling financially.
What was so touching to me was how something so incredibly beautiful came from his grief and faith. Here are the words to the song.
In that poem, Longfellow, in the midst of a horrific war and contemplating searing personal loss, affirmed:
I Heard the Bells on Christmas Day
Their old familiar carols play,
And wild and sweet the words repeat
Of peace on earth, good will to men.
I thought how, as the day had come,
The belfries of all Christendom
Had rolled along the unbroken song
Of peace on earth, good will to men.
And in despair I bowed my head:
"There is no peace on earth," I said,
"For hate is strong and mocks the song
Of peace on earth, good will to men."
Then pealed the bells more loud and deep:
"God is not dead, nor doth he sleep;
The wrong shall fail, the right prevail,
With peace on earth, good will to men."
Till, ringing singing, on its way,
The world revolved from night to day,
A voice, a chime, a chant sublime,
Of peace on earth, good will to men!
aCremation specializes in direct cremation in Texas. Our trained professionals will be more than happy to answer any questions you have about the process. aCremation currently serves Texas (Dallas, Houston, Austin, and San Antonio) and California (Los Angeles, San Diego, and San Francisco). We invite you to call us.