20 Mar

Celebrating National Social Work Month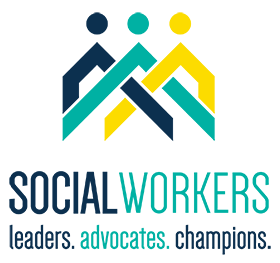 March is National Professional Social Work Month! And March 20 is World Social Work Day. The team at aCremation thanks the social workers across the great State of Texas for the amazing contributions they make to the families we serve. For more information about this important month, visit socialworkmonth.org.
In so many hospital, hospice, and assisted living situations, it is the social work team that patiently guides families through the tough conversations associated with end-of-life care and end-of-life shared decision making. Not only do you comfort families but provide the crucial information and guidance they so desperately need when facing the loss of a loved one.
For those not as familiar with the social work industry, here is some information I found interesting.
Social work history
Did you know the first social work class was held during the summer of 1898 at Columbia University in New York? The first social workers led the way to eventually create private and non-profit organizations to serve people who had various needs. Not only do they help address specific needs of individuals and families, they also do amazing work raising the awareness of all types of social issues occurring throughout our nation and globally.
Social work facts
According to socialworkers.org, social work is one of the fastest growing careers in the United States. There were almost 650,000 social work jobs in 2014. The profession is expected to grow by 12 percent between 2014 and 2024. Thank you to the country's more than 650,000 social workers. Your work certainly is noticed, appreciated, and respected by our team.
About aCremation
aCremation is a licensed funeral establishment specializing in direct cremation throughout North, Central and South Texas. We have an A+ rating from the Better Business Bureau. Our team of dedicated, compassionate professionals are available around-the-clock to assist with making cremation arrangements and to answer any questions. aCremation currently serves Dallas, Fort Worth, Houston, Austin, San Antonio, Tyler and Waco. We invite you to call us, toll-free at 877-353-3626.