Talking to Parents About Death: My Father's Day Story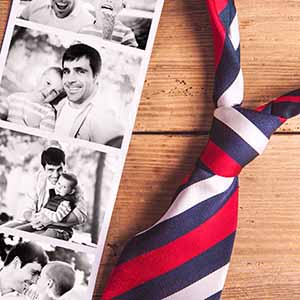 Father's Day was a special one for me. My dad lives in Colorado so Father's Day usually involves mailing a gift (he doesn't do online) and making a phone call with my kids singing "Happy Father's Day" in the background. And, although my husband probably got short-changed this year by having to share the day, it was really a gift for our family to spend the time together.
I saw his visit as the perfect opportunity for a face-to-face conversation about how he wanted to be remembered and his wishes for when he dies. What I realized was, even though I'm a vocal advocate about having this conversation with a loved one…it didn't make it any easier to bring up the topic!
Every day at aCremation, we speak to people and families about their end-of-life wishes. If they are making pre-arrangements for themselves, we encourage them to share with their family how they would like their death to be handled. But when it came to my own parents, I wanted to avoid the conversation. It gave me a fresh perspective on how difficult it is for someone who doesn't work in the healthcare or funeral industry.
The good news is my dad loved the fact I brought it up! He had definite opinions, which I expected, and I was surprised how much he already had thought about it. He really likes the idea of body donation and wants to try and qualify for full body donation, followed by affordable cremation if donation is not possible.
If you have not had the conversation with your parents or older loved ones yet, I strongly recommend doing so. It turned about to be a great experience for both of us. There are two great organizations I recommend visiting online to help you prepare: Have the Talk of a Lifetime and The Conversation Project. They are both excellent organizations with lots of information to help you prepare.
About aCremation
aCremation is a licensed funeral establishment specializing in direct cremation throughout North, Central and South Texas. We have an A+ rating from the Better Business Bureau. Our team of dedicated, compassionate professionals are available around-the-clock to assist with making cremation arrangements and to answer any questions. aCremation currently serves Dallas, Fort Worth, Houston, Austin, San Antonio, Tyler and Waco. We invite you to call us, toll-free at 877-353-3626.