Tyler Cremation – $845
Affordable cremation services.
Basic Cremation – $845
PRICE PROMISE GUARANTEE

Call 903-730-6167 or 877-353-3626
to start arrangements by phone
or complete our Online Arrangement Form.
Basic Cremation includes*
Pick up of your loved one from a local medical facility or residence
Climate-controlled facility prior to cremation
Dignified cremation
Filing of death certificate
Cremation container
One death certificate (additional copies $4/each)
Temporary urn (See our decorative urns)
Online obituary listing
Goodbye Gathering – $1,440

Spend time with your loved one at the crematory prior to the cremation. Includes all items in our Basic Cremation package plus a one hour gathering at the crematory.
Possible additional fees
Based on your unique situation, there can be other charges. If so, our Arrangement Counselors will discuss them with you. These charges typically apply to mailing of remains (if desired), potential Medical Examiner fees, individuals weighing over 250 pounds and those outside the greater metropolitan service area.
Call 903-730-6167 now.
Helpful links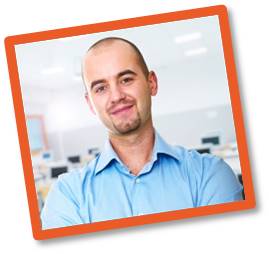 "I found aCremation online when my brother died unexpectedly. I had no idea what to do or how to proceed.  Your staff was very patient and walked me through every step over the phone. Thank you."
– Ralph G., Rockwall, Texas
Tyler mailing address
Note: All cremated remains are delivered to your preferred address.
Mailing Address:  
aCremation – Tyler
3872 State Hwy 64 West, Ste 145
Tyler, TX 75704
Telephone:  
903-730-6167
Email:
CareTX@aCremation.com
Call 903-730-6167 now.
Here to assist
aCremation Arrangement Counselors are ready to assist you with making cremation plans for your loved one. Please call and speak with one of our professionals who will be able to answer any questions you have regarding aCremation or the cremation process.
Tyler cremation service area
aCremation provides Tyler cremation services throughout the metropolitan area and Smith County, Texas area. Cities served include Lindale, Kilgore, Brownsboro, Swan, Douglas, Bascom, Bullard, Arp, Winona, Hideaway, New Chapel Hill, Noonday, Overton, Tyler, Troup and Whitehouse. Additionally, aCremation serves Dallas, Fort Worth, Houston, Austin, San Antonio and Waco.
* Additional charges may apply including residential pick-up and mileage. When you speak with an aCremation Arrangement Counselor, they will be able to tell you if any additional charges apply based on your specific situation. It is a Federal requirement we make an itemized General Price List (GPL) available. Access regulatory information and consumer guides.