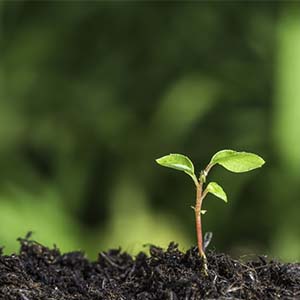 29 Aug

How the environment is related to cremation?

Evidence of the first cremations date back thousands of years. Now, the number of people feeling comfortable with this form of disposition is quickly increasing throughout the United States, including Texas. This is true especially in Dallas and Houston.

Among the top five reasons people give for choosing cremation is concern for the environment. There is information to back up claims that cremation is eco-friendlier than burial although it's not without nay-sayers.
Why people believe it's best for the environment?
I commonly hear people say the traditional funeral and burial process is not eco-friendly because of the footprint it leaves. What doesn't sit well for people who place great emphasis on keeping things natural is the idea of using heavy equipment to dig the area, placing a concrete vault and metal (or metal-accessorized) casket in the ground, and taking up land that could be used for other purposes. Many also say land is becoming sparse and wasting it on cemeteries is irresponsible.
Another reason is the ashes generated from the cremation process primarily are composed of calcium and potassium. As a result, they do not run the risk of contamination when scattered or kept at home. Even if the person died due to a contagious illness, the cremation process prevents spread. However, I must add the contagious argument does not really hold a lot of weight based on modern health safety procedures.
What does cremation release into the air?
There are emissions given off during the cremation process. Proponents argue the amount of emissions is negligible compared to overall worldwide emission rates. However, those opposing cremation obviously feel any amount of gas given off is too much.
Ashes and the environment
After cremation, there are numerous options for handling the remains (also called ashes). Some are more environmentally friendly than others. One way that received good press is using the remains to make biodegradable urns used as tree planters. The remains are added into the planter or included with the soil and seedling. It is a wonderful way to remember someone, having a living memento of their loved one. There are a wide variety of biodegradable urns and scattering urns made from purely natural materials as well. aCremation provides several through our online urn store.
Learn more
If you want an environmentally friendly choice for yourself or a loved one, I urge you to do research and form your own opinion. There are many in-depth articles and information about the pros and cons of both burial and cremation. Even if you determine cremation is not the best option for you, there are ways to have a green burial including green cemeteries. I'm not aware of any in Dallas, Houston, or San Antonio, but there is one in Austin).
Interested in cremation
Most funeral homes, including aCremation, do not charge to make pre-arrangements. aCremation will answer any questions you have and collect some basic information. Having basic plans in place can eliminate a lot of the stress on loved ones at the time of passing.
About aCremation
aCremation is a licensed funeral establishment specializing in direct cremation throughout North, Central and South Texas. We have an A+ rating from the Better Business Bureau. Our team of dedicated, compassionate professionals are available around-the-clock to assist with making cremation arrangements and to answer any questions. aCremation currently serves Dallas, Fort Worth, Houston, Austin, San Antonio, Tyler and Waco. We invite you to call us, toll-free at 877-353-3626.