Forms & Releases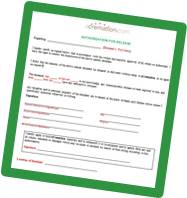 If a death has already occurred, please call 877-353-3626 for immediate assistance.
If using Internet email (such as Yahoo or Gmail), attach and email to CareTX@aCremation.com.
Medical Examiner Forms
Most Medical Examiner's office have their own required release. You will need to complete the form and fax it to aCremation. We will then coordinate directly with the ME to take your loved one into our care.
Instructions: Complete and scan/email OR fax your completed ME Release to aCremation at 214-785-6163.
Texas Medical Examiner information and forms.
Pre-Planning Forms
[/half]
Identification Viewing Release
If you or member(s) of your family will be viewing a loved one that is in the care of aCremation, you will be asked to complete a release for viewing an unembalmed body prior to the viewing.
This page represents the documents most commonly required (or requested) by the families aCremation serves. We do what we can to use electronic signing when possible so you can complete paperwork at home or wherever you have internet access. However, some forms, such as medical examiner / coroner releases must be done manually although we try to provide them in .PDF forms so you can enter much of the information in by typing.