Waco Cremation – $745
Affordable Waco cremation services.
Basic Cremation – $745
PRICE PROMISE GUARANTEE

Call 254-217-8169 or 877-353-3626
to start arrangements by phone
or complete our Online Arrangement Form.
Basic Cremation includes*
Pick up of your loved one from a local medical facility or residence
Climate-controlled facility prior to cremation
Dignified cremation
Filing of death certificate
Cremation container
One death certificate (additional copies $4/each)
Temporary urn (See our decorative urns)
Online obituary listing
Goodbye Gathering including Cremation – $1,340

Spend time with your loved one at the crematory prior to the cremation. Includes all items in our Basic Cremation package plus a one hour gathering at the crematory.
Possible additional fees
Based on your unique situation, there can be other charges. If so, our Arrangement Counselors will discuss them with you. These charges typically apply to mailing of remains (if desired), potential Medical Examiner fees, individuals weighing over 250 pounds and those outside the greater metropolitan service area.
Call 254-217-8169 now.
Helpful links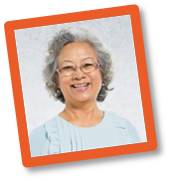 "Our dad died a week and a half after the diagnosis.  We had no time to prepare.  We had no experience in making arrangements and knew nothing about cremation.  Your service was very good and professional.  [Your staff] made me feel very comfortable dealing over the phone and took time to answer all my questions.  I would definitely recommend you to anyone."
– Allison R., Twinsburg, Ohio
Waco remains pick up address
Note: Please call prior to arriving to make sure the office is open.

Remains Pick-up:
6400 South IH 35
Waco, 78706
Telephone:
254-217-8169
Email:
CareTX@aCremation.com
Waco mailing address
Note: This is NOT the address to pick up remains. 
Mailing Address:  
aCremation – Waco
4300 W. Waco Drive Suite B2-109
Waco, TX 76710
Telephone:  
254-217-8169
Email:
CareTX@aCremation.com
Call 254-217-8169 now.
Here to assist
aCremation Arrangement Counselors are ready to assist you with making cremation plans for your loved one. Please call and speak with one of our professionals who will be able to answer any questions you have regarding aCremation or the cremation process.
Waco cremation service area
McLennan County
Waco, Woodway, Bruceville-Eddy, Hewitt, Robinson, Bellmead, Elm Mott, Lacy-Lakeview, Northcrest, Beverly Hills, Axtell, Downsville, China Spring, Crawford, Elm Mott, Gholson, Hallsburg, Hewitt, Leroy, Lorena, Mart, Moody, Riesel, Robinson, Ross, Speegleville, West and Woodway, McGregor, and Valley Mills.
Bell County
Temple, Killeen, Bartlett, Belton, Harker Heights, Copperas Cove, Gatesville, Taylor, Bartlett, Copperas Cove, Fort Hood, Heidenheimer, Holland, Little River-Academy, Nolanville, Pendleton, Prairie Dell, Rogers, Salado, and Troy.
Bosque County
Laguna Park
Coryell County
Oglesby
Falls County
Chilton, Lott, Marlin, Rosebud, and Satin
Hill County
Hillsboro, Abbottt, Aquilla, Bynum, Hubbard, Irene, Malone, Mount Calm, Penelope, and Whitney
Limestone County
Coolidge, Groesbeck, and Kosse
Milam County
Buckholts, Burlington, Cameron, and Davilla
Robertson County
Bremond, and Calvert
Williamson County
Jarrell and Schwertner
* Additional charges may apply including residential pick-up and mileage. When you speak with an aCremation Arrangement Counselor, they will be able to tell you if any additional charges apply based on your specific situation. It is a Federal requirement we make an itemized General Price List (GPL) available. Access regulatory information and consumer guides.