Family Testimonials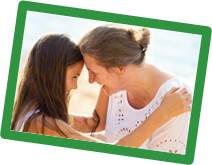 Walking you through every step

"
I found

aCremation

online when my brother died unexpectedly.  I had no idea what to do or how to proceed.  Your staff was very patient and walked me through every step over the phone. Thank you.
"
–

Ralph G., Rockwall, Texas
Assisting out of town family members

"
Our dad died a week and a half after the diagnosis.  We had no time to prepare.  We had no experience in making arrangements and knew nothing about

cremation

.  Your service was very good and professional.  [Your staff] made me feel very comfortable dealing over the phone and took time to answer all my questions.  I would definitely recommend you to anyone.
"
–

Allison R., Twinsburg, Ohio
No traditional funeral home involvement

"
We contacted five or six funeral homes.  It was just too expensive for a direct cremation.

aCremation

provided just what we wanted – an inexpensive cremation without funeral home involvement.  [Your staff] was wonderful.  They walked us through the whole thing and did everything for us.  Be assured, we will use you again.
"
–

Monica D., Dallas, Texas
Taking care of the details
aCremation

"
I was 'amazed' that all the details were handled so well.  We are very appreciative of your staff.
"
–

Nelson L., Austin, Texas
Making everything go smoothly
aCremation

"
Your services made everything go smoothly.  We appreciated someone taking care of it all.  Our family was grateful not to be overwhelmed by dealing with a lot of details.
"
–

Scott R., Houston, Texas

"
We continue to be impressed with

aCremation

and the staff.  Everything was handled effectively and efficiently.  We will call again if we have another need.  Thank you so much for your continued concern.
"
–

April J., San Antonio, Texas
Handling complex situations
aCremation

"
My wife and I decided some time ago that we would do cremation without the expense of a funeral home.  Your service was exceptional.  Because three hospitals were involved, we had trouble getting a cremation permit.  Your staff stayed in constant touch with me and worked through all the details without me having to come in to the funeral home.  Thank you.
"
–

Edward C., Plano, Texas