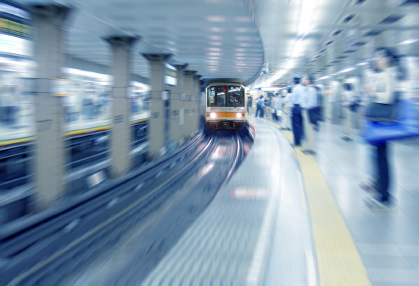 19 Aug

Traveling With Remains
Planes, Trains…And Remains
August is a big vacation month for many families. Some of my family's best memories (and photos!) came from vacations we experienced. Returning to the places where wonderful memories were made is a common way to celebrate the life of a loved one who has passed away.
Especially during the summer and fall, I get a lot of inquiries from families who are planning life celebrations requiring travel. It absolutely can be done and is one of the advantages of cremation. You have the flexibility to plan your memorial wherever and whenever it is best for your family. I have the privilege of hearing about families' plans to celebrate their loved one's life in favorite family vacations spots; hometowns; and even historic multigenerational family cemeteries.
Traveling with Remains
Cremated remains can be shipped in advance to your destination or you can take them on the plane as long as they meet airline and Transportation Security Administration guidelines. If traveling by car, the paperwork provided by your cremation service provider is likely sufficient; but always ask. It is especially important if a cemetery or columbarium is involved. (Note: Some states, such as California, may require an additional permit if the remains are not sent directly to the final destination from the crematory or funeral home.)
Before you transport remains, be aware there are a number of factors to consider and incorporate into your planning to prevent possible problems. A variety of documents, such as a burial transit permit, death certificate, certificate of cremation, and other country-specific authorization forms may be required depending on your destination. If you are going to bury the remains (called an inurnment) as part of your journey, make sure you have any paperwork, authorizations, or permits that will be needed by the cemetery before you go. You may even need to involve a licensed funeral director in sending and/or receiving the cremated remains.
Shipping by Mail
The most common method for shipping remains within the United States is via the U.S. Postal Service (USPS). You should ship by registered or express mail with a return receipt requested. Be sure to indicate the contents on the outside of the package. There are also strict packaging requirements for the packaging and marking. Most cremation service providers, like aCremation, offer to prepare and ship the remains for you to ensure they meet USPS requirements. Currently, UPS, FedEx, and DHL do not handle the transport of cremated remains.
If you are wishing to ship remains internationally, the USPS has a country-specific list of where they can ship. You should contact your local Post Office to find out if your destination country will accept remains from the USPS and what additional requirements may apply.
Transporting by Air
Most airlines allow you to transport cremated remains, either as air cargo, carry-on, or checked luggage (traveling with you). Check with the airline to determine their exact policies on shipping or handling as luggage. You can usually find this information by searching the airline website for "cremated remains".
In addition, review the Transportation Security Administration (TSA) requirements. The container must be scannable by airport security equipment. Carry the death certificate, Certificate of Cremation or other appropriate documentation with you. Check with a licensed funeral director at your origin of travel and destination to determine if there are local laws to be considered.
International Travel
When traveling with remains internationally, I recommend contacting the Embassy for your destination country or look on their website – or both. If specific forms are required, the Embassy can typically provide them to you.
Most importantly, factor in ample time to obtain any required paperwork. The Cremation Association of North America (CANA) recommends allowing at least two weeks for the process as some countries may require multiple steps.
We Can Help
aCremation offers several decorative urns that can be taken on planes. In addition, our expert staff is available to answer your questions. A little advance planning will go a long way in making sure your end-of-life celebration comes together smoothly.