05 Nov

What a difference a hospice can make.
National Hospice Month

It's November. The mont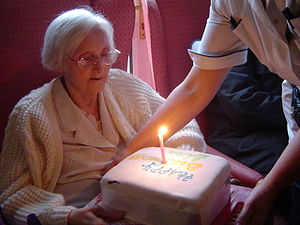 h known for pre Black Friday sales; turkey with stuffing; and, of course, football. But if you have ever been involved in the care of a terminally ill person, it's about one more very important thing – National Hospice Month.
So why does a funeral director care about National Hospice Month? Simple. We truly want the families who select us for cremation services in Texas and California to be supported. And, we see daily that families who have the gift of hospice services are better prepared and more at peace with making end-of-life arrangements for their loved.
Two recent examples of hospice caring
Last week, I spoke to a mother making cremation arrangements in Los Angeles for her daughter. Finances are a concern and she wasn't aware of the affordability of direct cremation until the hospice social worker sat down and shared with her all the options she had. She said her daughter's church agreed to host the memorial at no cost. I could literally hear the mother's relief as she shared her concerns with me. I'm honored we will serve this family but I also applaud the caring hospice professional who took time to understand her situation and provide her the information she needed so she did not have to do the research herself while still caring for her daughter.
I could list a hundred instances when families have shared with us the wonderful things that hospice provides them. Earlier this week I spoke with someone in Dallas whose mother had just gone into hospice care. She spoke about how for the first time in weeks her mother's pain was under control and she was resting comfortably. The gratitude of this person to the hospice physician who came in and adjusted her medications was overwhelming.
Helping prepare for death
Hospices have a big impact on families faced with making cremation arrangements. Social workers and chaplains share with families the importance of making pre-arrangements in advance so when the death occurs they only need to make a phone call. If the arrangements are already in place, the family is available to spend time saying their good-byes and grieving with their loved ones.
Hospice professionals are typically very knowledgeable about the cremation process so they can share with families what to expect. We spend a lot of time with the hospices that want to know about direct cremation services in detail so they can counsel their families on the process and options available to them. Granted, this is one tiny piece of what hospice professionals provide but their caring ability to help not just the patient, but also the families is such a gift they provide.
If you are currently working with a hospice, anticipate working with one soon or know someone who works at a hospice, please take a moment today and let them know what an important person they are to so many.
aCremation specializes in direct cremation in Texas and direct cremation in California. Our trained professionals will be more than happy to answer any questions you have about the process. aCremation currently serves Texas (Dallas, Houston, Austin, and San Antonio) and California (Los Angeles, San Diego, and San Francisco). We invite you to call us, toll-free, at 1-877-353-3626.