Why Choose Cremation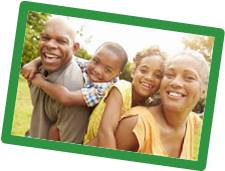 The decision to cremate is an individual and personal decision. Research has been done to try and understand the most common reasons people choose cremation.
Migration to retirement locations is increasing. – As families move around they are less likely to have family nearby to visit a grave site.
Cremation has become acceptable. – In 2000, just over 26 percent of deceased were cremated in the United States, growing to almost 47 percent by 2014.
Environmental considerations are becoming more important. – Growing public awareness of issues lead many to feel "land should be left for the living".
Ties to tradition are becoming weaker. – Nationally, fewer people are choosing traditional memorial services.
Regional differences are diminishing. – There is a national growing acceptance of cremation.
Religious restrictions are diminishing. – For example, the Catholic Church lifted its cremation ban in 1963.
Greater flexibility in memorialization services. – Options for cremation services are almost limitless.
People are dying older and choosing cremation for themselves. – It is no longer left to the family to decide.
According to Cremation Association of North America in 2015, the top three growth drivers for cremation are:
Saves Money – On average, cremation is one-third the cost of burial
New Traditions – This mirrors current demographic changes in the United States as well.
Range of Options / Convenience – Cremation provides the greatest number of memorialization options.
Once you determine cremation is right for you, an Arrangement Adviser at aCremation will assist you in registering. Then you will have full access to make your arrangements at a time convenient for you.