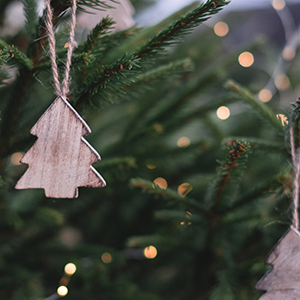 18 Dec

Thanks to the year-round Christmas Angels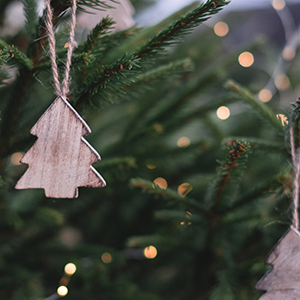 I'm not a grief counselor although I've benefited greatly from the ones I know. And I'm not a pastor or priest. But I am a funeral director who has experienced all sides of the Holiday Season and am grateful for those who help make this season special…and sometimes even just survivable for those recently experiences or facing the loss of a loved one. I consider them Christmas Angels.
Hospice and Medical Workers
Professionals who work in hospices, skilled nursing facilities, hospitals and home health are the essence of the Christmas spirit. You give love to so many people you have never met without expecting anything in return. What a blessing you provide to patients and families throughout the year. Your willingness to give of yourself to others is inspirational.
One of the gifts so many medical professionals give is time. The hundreds of thousands of people who work on Christmas Eve, skip Christmas Dinner or a special New Year's Eve party in order to care for those in need does not go unnoticed.
Family Caregivers and Friends
The sacrifices you make each day are an amazing gift. From the time you take to run that extra errand, help with bathing, or make a special meal, it's all appreciated. Taking care of someone who is ill or aging during the Holidays is tough and often requires sacrifice. A Bible verse shared with me when I was a family caregiver was Galatians 6:9-10. It says, "Let us not lose heart in doing good, for in due time we will reap if we do not grow weary. So then, while we have opportunity, let us do good to all people, and especially to those who are of the household of the faith."
The team at aCremation wishes everyone, especially the Christmas Angels, a very happy Christmas season.
aCremation is a licensed funeral establishment specializing in direct cremation throughout North, Central and South Texas. We have an A+ rating from the Better Business Bureau. Our team of dedicated, compassionate professionals are available around-the-clock to assist with making cremation arrangements and to answer any questions. aCremation currently serves Dallas, Fort Worth, Houston, Austin, San Antonio, Tyler and Waco. We invite you to call us, toll-free at 877-353-3626.