20 Jun

Funding Cremation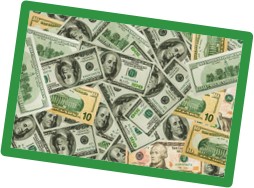 Have you had a death occur and don't have funds immediately available to pay for the cremation or memorial you would like? Some aCremation families have great success in reaching out to others to assist them using fundraising sites such as YouCaring and www.GoFundMe for funding cremation.
They are simple to set up and can start working immediately. We find most of our families who make a concentrated effort can raise the funds they need in a matter of a few days…some even overnight. Compared to quick loan facilities and advances on credit cards, raising money from those who want to contribute keeps you from going into debt.
aCremation is not affiliated with YouCaring or GoFundMe and does not make any money from them directly. We only want to share this as an option for families looking for ways to pay for their loved one's cremation when funds are readily available.
Being Successful
Instead of looking at the process as asking others for money, approach it like you are giving others the opportunity to pay a tribute to your loved one and family. People naturally want to help when someone they know passes and want to know what they can do. You are providing them a suggestion of how they can help in a way that is truly needed.
Use the tools provided to help get the word out such as Facebook and Twitter. Include it in texts and emails to those who knew your loved one but also to your personal support group and ask them to forward it to others. Don't forget to include people and groups such as former co-workers, Bible Study or Prayer groups, form classmates and teammates or the local senior center where they attended.
Getting Started – Working with aCremation
When you speak with an Arrangement Adviser, they will provide you with the amount you need to raise for the cremation. You can set your fundraising request for that amount or higher.
Once you put your campaign in place, you can keep your Arrangement Counselor updated on where you are with raising the funds. When you have enough funds to cover the cost of the cremation, you simply withdrawal the funds from the site and pay aCremation for our portion of the services.
aCremation is a licensed funeral establishment specializing in direct cremation throughout North, Central and South Texas. We have an A+ rating from the Better Business Bureau. Our team of dedicated, compassionate professionals are available around-the-clock to assist with making cremation arrangements and to answer any questions. aCremation currently serves Dallas, Fort Worth, Houston, Austin, San Antonio, Tyler and Waco. We invite you to call us, toll-free at 877-353-3626.