05 Jun

Caregiver Enriches Patients' Lives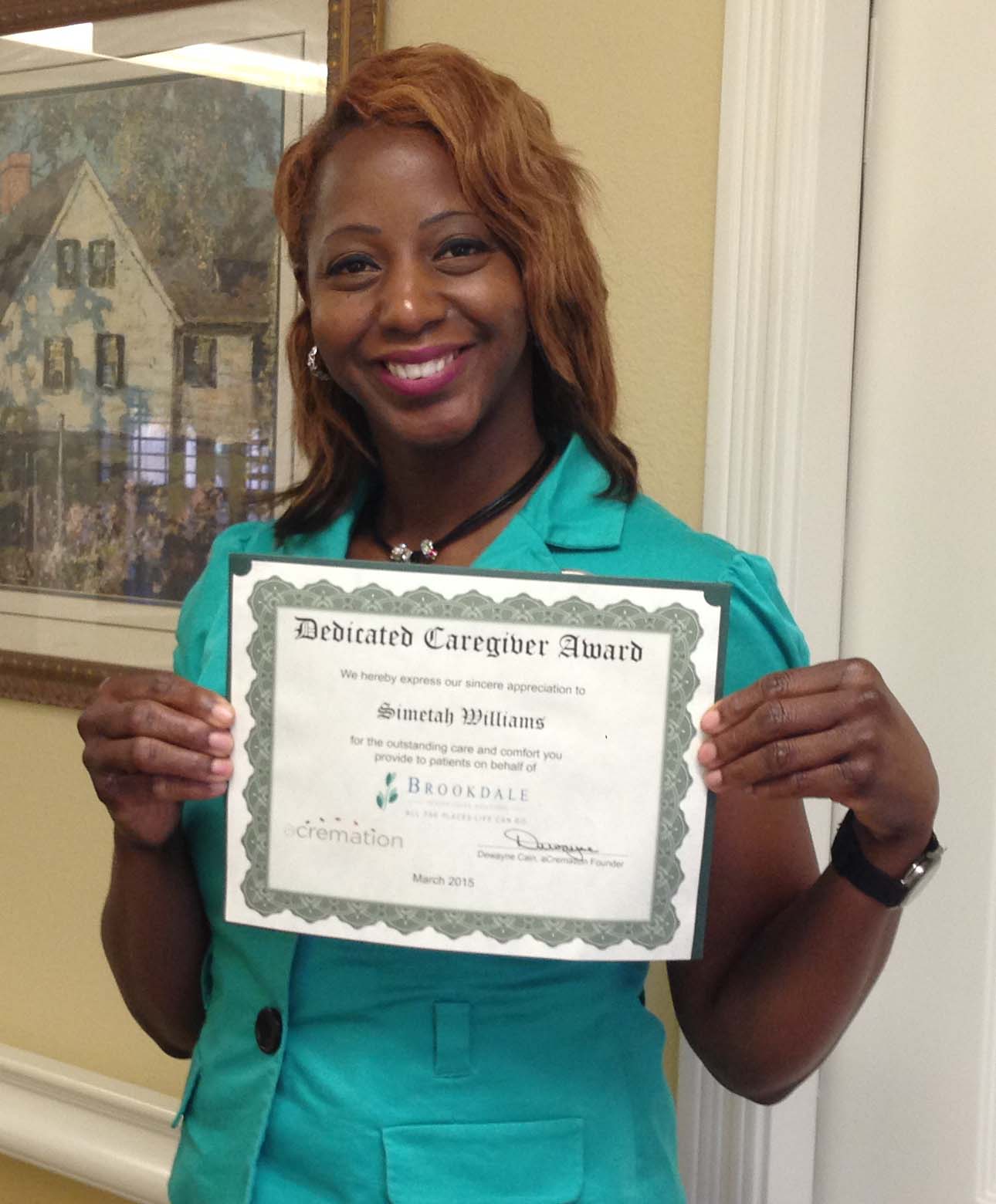 "She gets her hands dirty," is how one family described aCremation's March winner of its Dedicated Caregiver of the Month award, Simetah Williams. Simetah is the director of the memory care unit for Brookdale on Kempwood Road in Houston, Texas.
According to the family who nominated her, Simetah is not a director who sits in her office and just tells everyone what to do. "She takes the time to get to know each resident at Brookdale and enrich their lives," said the family. In fact, Simetah calls her, primarily elderly, patients "her peeps".
Her caring nature extends even further as she not only takes care of the residents but their families as well. She has the gift of making sure families feel assured their loved ones are receiving excellent care. Simetah doesn't hesitate to call the family when she realizes there is something they need. She wants to make sure the patients have the agency or doctor involvement they need to be comfortable and receive the care they need.
In short, she loves her residents. This is why one of her families took the time to nominate her for aCremation's Dedicated Caregiver of the Month award for March. The monthly award recognizes caregivers that make a difference in the lives of the patients and families they serve.
aCremation specializes in direct cremation throughout Central and South Texas. Our team of dedicated, compassionate professionals are available around-the-clock to assist with making cremation arrangements and to answer any questions. aCremation currently serves Dallas, Houston, Austin, San Antonio, Tyler and Waco). We invite you to call us, toll-free 877-353-3626.