07 Oct

Cremation fosters unique celebrations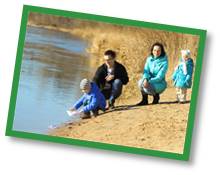 Today's families have more options for celebrating the life of a deceased loved one than ever before. Cremation doesn't limit the ability to memorialize a cherished individual. Instead, cremation offers convenience and flexibility to celebrate someone special in a way uniquely suited to that person.
After selecting cremation, families often turn their attention to planning the memorial and realize the true spectrum of possibilities. Such memorials can be either simple or extravagant.
While services may be coordinated through a funeral home, those come with costs. Gatherings at a time and place of your choosing may help families on a budget limit funeral costs. Consider a family home, a church or one of the deceased's favorite parks or vacation spots. Even a non-traditional locale such as the local zoo might be perfect for celebrating a life well lived. Check a location's rules for gathering and note any fees.
Delaying a service allows time to gather photos, develop a video tribute or encourage friends and family to speak. Following cremation, find a date and time that work for those who wish to attend.
Consider unique ways to remember a loved one. Display some of the deceased's hobbies or art work. Play some of his or her favorite music. Serve some of his or her favorite foods.
Of course, determining a final destination for a loved one's remains is important. Professionals at aCremation.com can help with everything from finding the perfect place to scatter ashes to selecting a special urn for display. Let them advise you on planning a perfect send off for a loved one.
aCremation is a licensed funeral establishment specializing in direct cremation throughout North, Central and South Texas. We have an A+ rating from the Better Business Bureau. Our team of dedicated, compassionate professionals are available around-the-clock to assist with making cremation arrangements and to answer any questions. aCremation currently serves Dallas, Fort Worth, Houston, Austin, San Antonio, Tyler and Waco. We invite you to call us, toll-free at 877-353-3626.