12 Feb

How to Plan a Good Memorial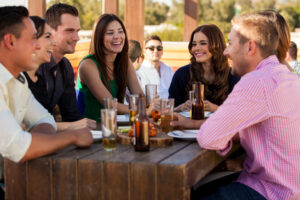 I came across this article the other day and I believe it does a wonderful job addressing one of the most common topics that comes up in the life of a funeral director – "How do I plan a good memorial?" – that specializes in providing affordable cremation services. It's about having a "Good Goodbye". I recommend you read the full blog article, "A Good Goodbye Cremation Ceremony Template," by Funeral Celebrant Gail Rubin, Certified Thanatologist.
The article talks about how people choosing cremation frequently don't have the same level of memorial as traditional funerals. I would say this is even more common with direct cremation. Although cremation (or direct cremation) is commonly chosen because of its affordability, it should not deter a family or loved ones gathering to honor their life.
Rubin shares a template in her article about how to organize your own memorial. "This ceremony template incorporates what I call the Four R's of a Good Goodbye: Recognize the death; Remember the person; Reaffirm beliefs; and Release the spirit of the deceased," said Rubin.
Rubin talks about the freedom a family has in choosing the type of service – that it can be upbeat, religious, humorous, formal, or casual. She points out that having clergy present isn't required. Anyone who knew the loved one can facilitate the service.
There are some ideas (she calls components) that a family can use for ideas when they plan a service. A few of these include:
Playing their favorite music
Introducing the person who lived and died and possibly reading the obituary.
Telling stories about the deceased
Showing videos or photos
Scriptures such as the 23rd Psalm and Ecclesiastes 3:1
One of the services aCremation provides to assist with this important part of the grieving process is a "Goodbye Gathering." It is designed to provide families a way to say their goodbyes prior to a direct cremation. Loved ones can gather at the crematory (with the deceased's body present) and spend up to an hour saying their goodbyes and sharing memories together before the cremation occurs.
More about aCremation
aCremation specializes in direct cremation in Texas and direct cremation in California. Our trained professionals are available 24/7 to answer any questions you have about the process. aCremation currently serves Texas (Dallas, Houston, Austin, San Antonio, and Waco). We invite you to call us, toll-free:
Texas: 1-877-353-3626
California : 1-877-878-7988