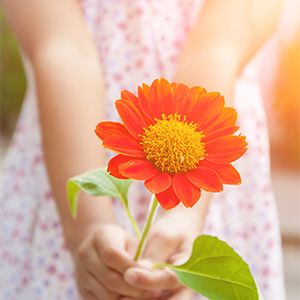 26 Apr

Busting myths about body donation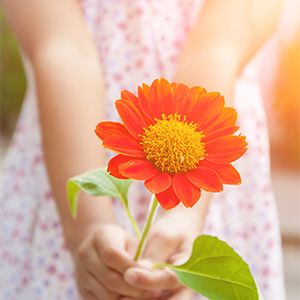 I loved the original version of the TV show "MythBusters." My family was so captivated by it, we named one of our dogs Buster in the show's honor. Of course, the concept of myth busting applies to more aspects of life than real-world mysteries and Hollywood trickery. In honor of National Donate Life Month (NDLM), let's tackle some myths about body donation.
First of all, I don't want to make light of this by minimizing the importance. These donations are critical and extremely valuable. Whether for transplants, research or both, voluntarily giving all or parts of our bodies saves or improves the lives of other people. According to the National Funeral Directors Association (NFDA), a full organ donor will save or improve the lives of six to eight people, on average. A full tissue donor will impact the lives of 50 or more!
Myth #1: It will cost my family more if I'm a donor.
Absolutely false. In fact, there is NO cost to the donor or donor family. The person or organization that receives your gift pays any and all costs related to the donation. If it's a transplant, the receiving patient's insurance typically covers it. In other cases, the tissue and organ bank handles the costs. No one involved in the process wants you to deal with any expense for your life-saving or life-improving gift.
Myth #2: I'm too sick. They won't want anything from me.
Don't assume you or your loved one won't qualify as a donor. Diseases that may prevent the donation of one or more organs may not rule out the gift of others. For example, patients who lose their battle with heart disease may be able to donate their corneas (eyes). Let the professionals determine what will be useful.
Myth #3: If I'm a donor, the doctors and nurses won't try as hard to save me.
This is cynical and paranoid thinking. When you're in a hospital in a life-or-death situation, the medical professionals have only one focus: saving your life – not somebody else's. This is both an ethical and legal imperative. Only when there is no way that battle can be won is organ and tissue donation considered.
Myth #4: I want to be cremated, not buried. If I donate my body to science, they'll do whatever they want when they're done with me.
Persons donating to a Whole Body Donation Program through universities or medical schools are typically cremated. In fact, many medical schools do their own cremations and often have a memorial service at the end of their training in recognition and respect for their donors. Cremation is also standard for whole body donations at research tissue banks. In many cases the remains can be returned to the family, if they wish.
At aCremation, we want to help resolve any other myths you have heard and empower you with as much knowledge as you need including information about no cost cremation through body donation. I encourage you to contact us. If you are interested in whole body donation, we can connect you with Science Care, our preferred body donation partner in Texas, that has an excellent reputation and will answer your questions about qualifying and registering for body donation.
aCremation is a licensed funeral establishment specializing in direct cremation throughout North, Central and South Texas. We have an A+ rating from the Better Business Bureau. Our team of dedicated, compassionate professionals are available around-the-clock to assist with making cremation arrangements and to answer any questions. aCremation currently serves Dallas, Fort Worth, Houston, Austin, San Antonio, Tyler and Waco. We invite you to call us, toll-free at 877-353-3626.