10 Sep

Questions about cremation?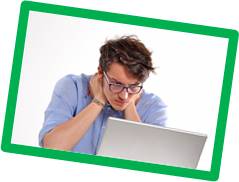 With more and more people choosing cremation, more families are naturally curious and have questions about cremation. After nearly 40 years of experience assisting families throughout Texas, aCremation has developed a way to provide affordable cremation services that continue to keep the dignity of loved ones high. We understand that families need to feel comfortable and confident with the cremation process and we are always available to answer questions.
Below are some of the cremation topics that families are curious about.
Cremation waiting period
Families choosing affordable cremation as a dignified option for a loved one must complete an authorization and other necessary forms required by the State. Texas law also dictates a 48-hour waiting period after the time of death before cremation begins. A judge's order can shorten this time in special instances but is very rare.
Removing personal effects
Families should always remove personal items before their loved one is taken into the care of the cremation service provider. Most cremation authorizations stipulate that any personal effects (jewelry, watches, etc.) left on the loved one will be cremated. Many families even request wedding rings be kept on as they are seen as being inseparable from their loved one. A Medical Examiner may provide the personal effects to funeral home or cremation provider but in situations where the death occurs at a medical facility or home, you will be asked to remove the items beforehand.
Medical devices
If a loved one has medical devices including pacemakers, a prosthesis, implants and radioactive or medical devices, they may be removed prior to cremation. Some devices can damage the crematory and put the crematory personnel at risk so it is always necessary to inform the funeral establishment that they exist.
Embalming
Embalming is not usually needed if the body will not be transported by rail or air prior to cremation or if there will be no service with a presentation of the deceased (such as a formal viewing). Embalming is an additional cost that is not typically needed when a direction cremation (also called simple cremation or immediate cremation) is planned.
Group cremations? No!
Cremations are done individually, never as a group. It's the law and only a judge's order could potentially change this.
How hot is the oven (cremation chamber)?
The deceased is cremated in a combustible container to ensure respectful and sanitary treatment. This container is then placed into a cremation chamber where it exposed to direct flame. Chamber temperatures reach between 1600 and 1700 degrees Fahrenheit, transforming the body to small skeletal fragments that are then moved to a cooling chamber. All non-bone material left after the cremation are separated to ensure the family receives only their loved one's remains.
What cremated remains look like
Cremated remains are usually white or gray in color and will weigh between three to seven pounds depending on the decedent's bone structure. A crematory provides the remains in a temporary container. The entire cremation process from start to finish takes approximately a few hours, followed by a cool-down time and then processing of the cremated remains.
aCremation is a licensed funeral establishment specializing in direct cremation throughout North, Central and South Texas. We have an A+ rating from the Better Business Bureau. Our team of dedicated, compassionate professionals are available around-the-clock to assist with making cremation arrangements and to answer any questions. aCremation currently serves Dallas, Fort Worth, Houston, Austin, San Antonio, Tyler and Waco. We invite you to call us, toll-free at 877-353-3626.