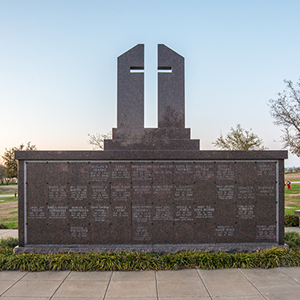 09 Aug

Columbarium: Above-ground urn placement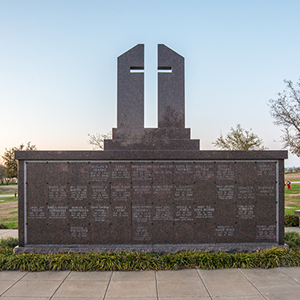 My brother and his family are planning a trip to New Orleans. Like many tourists, one of the items on their "to do" list is visiting one of the Crescent City's famous above ground cemeteries. Thanks mostly to the high water table there, approximately 90 percent of burials are above ground. This is only one of the ways to place human remains on or over the earth's surface. Two of the most common are a columbarium or mausoleum.
Columnbarium
A columbarium is a vault or other structure with recesses in the walls to hold urns containing cremated remains. Based on archeological insights, the concept of the columbarium (plural: columbaria) originated in ancient Rome around 25 B.C. when cremation was common, especially among the upper classes and members of imperial families.
Today, it is typical to see a columbarium in a church or cemetery including many National Cemeteries. Cathedrals were one of the first places to add columbaria to their facilities, giving believers a way to be laid to rest in a holy place. In East Asia, crowded cities such as Hong Kong and Singapore rely on local columbaria to provide a respectful resting place for the deceased while requiring very little real estate.
Mausoleum
Historically, the more common structure in the United States is a mausoleum (plural: mausolea). It is like a columbarium except a mausoleum typically holds full-body remains. Many cemeteries have at least one, if not multiple, mausolea since past generations chose full-body burial more often than cremation.
You often see them as ornate buildings, frequently with religious-inspired designs. The crypt or crypts may have markers on exterior walls, while other individual spaces are accessed from inside the building. They can be found in cemeteries but also some churches. The most famous mausoleum is the Taj Mahal in India. It was built by Mughal emperor Shah Jahan in memory of his favorite wife.
Whether someone wants to be cremated or have a full-body disposition, a columbarium or mausoleum may be a good option for the person wanting a permanent, above-ground "final resting place" that can be seen by others for many, many years.
aCremation is a licensed funeral establishment specializing in direct cremation throughout North, Central and South Texas. We have an A+ rating from the Better Business Bureau. Our team of dedicated, compassionate professionals are available around-the-clock to assist with making cremation arrangements and to answer any questions. aCremation currently serves Dallas, Fort Worth, Houston, Austin, San Antonio, Tyler and Waco. We invite you to call us, toll-free at 877-353-3626.