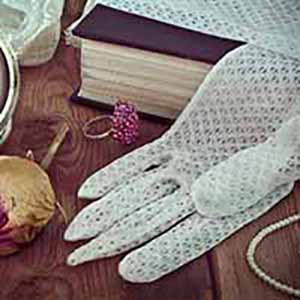 31 May

Customizing Memorials: Ideas for Unique Services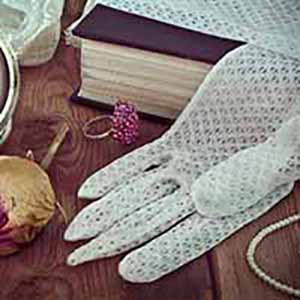 In my last blog, I discussed customizing memorials and funerals as well as how to choose a location and make the service more personal. Today, I'd like to look at some ways to help make that special time for loved ones even more memorable.
Memory tables or stations
A memory table is one of the easiest and best ideas and works at a funeral or memorial. I almost consider it essential. Why? Because it is a simple, free and ideal way to show things that meant a lot to the deceased person and show their personality. Everything on this table is already at your loved one's home or among your friends. It can be a quilt or craft they made; ticket stubs to special events; photos; a pair of sunglasses they always wore; a favorite vase; personal letters; or even a treasured sweatshirt. It's about sharing what the person was passionate about.
It doesn't have to be just one table either. I've seen services where the family used multiple tables scattered around a room. One service had "theme tables" with each table showing some part of her life. On one table, it was her yearbooks and memories from school, another had her wedding photos and mementos, and a separate table had things she had sewn. It was wonderful.
Decorate the areas
Some places that host services welcome you to bring actual decorations as part of customizing memorials. Everything from artwork, lamps, and rugs. It's an easy and wonderful way to help people connect with the deceased. This is especially wonderful for people who were known for opening their homes to guests and were a gathering place for others.
Make photos available to guests
So many times, there are wonderful photo montage videos created for the service but after the service, only the family has the video to keep. Consider placing the video online to share with others. This can also be done by uploading it to a secure site such as a Google Drive or DropBox where the video can only be accessed if they have the specific link. This link can be included in the service bulletin (or service program) so it's convenient for guests to go home and watch again or download and keep as a memory.
If you have decided cremation is the right choice for you or your loved one, you can make prearrangements today for free. Then, when the time comes that you need our service, your information is already in our system. Call us today for more information.
About aCremation
aCremation is a licensed funeral establishment specializing in direct cremation throughout North, Central and South Texas. We have an A+ rating from the Better Business Bureau. Our team of dedicated, compassionate professionals are available around-the-clock to assist with making cremation arrangements and to answer any questions. aCremation currently serves Dallas, Fort Worth, Houston, Austin, San Antonio, Tyler and Waco. We invite you to call us, toll-free at 877-353-3626.