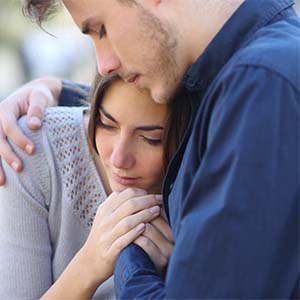 09 May

Non-Traditional Next of Kin Relationships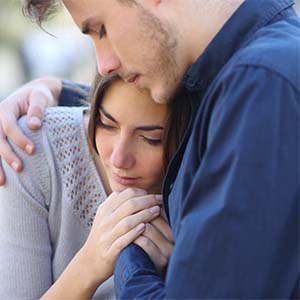 We have the honor of meeting with hundreds of families each year. As a result, we frequently talk with people in non-traditional next of kin relationship structures. In these cases, it is extremely important for the people to understand what the law says, and doesn't say, about Next of Kin relationships BEFORE a death occurs. For example:
Common Law marriages
Same sex couples
Separated, yet legally married, couples
Common Law Marriage
Texas has three criteria that must be met to be considered married by Texas Common Law. Because funeral homes, like aCremation, are not legal experts in Common Law, and it is extremely difficult to validate a Common Law Marriage after death occurs, unless a Declaration of Informal Marriage has been filed with the County Clerk. As a result, most funeral homes ask another Next of Kin to sign the cremation authorization documents, rather than accept the risks associated with a non-documented marriage.
To avoid this concern at the time of death, couples that consider themselves Common Law married should file with their County Clerk. This eliminates any question about whether the relationship met State requirements for Common Law.
Same Sex Couples
Based on current legislation, this determination is now very clear. If a same-sex couple is legally married, they hold the same Next of Kin spouse status as a heterosexual marriage. Without the legal status of being married, at time of death the funeral home will look to a family member or assigned agent to take on the responsibility of final disposition.
Separated, yet Legally Married
Of the three scenarios, this is the most common and causes the most delays in making direct cremation arrangements. Unless there is written documentation that meets the specific criteria set out by the State of Texas, the legal spouse is responsible for making arrangements – including the financial responsibility. Even if a couple has not spoken in decades, the spouse remains accountable. You can imagine the difficulties, and potential delays, this causes when the legal spouse can't be located. There is a path for resolving an unreachable Next of Kin but it limits the funeral home's ability to move forward with the cremation.
One Simple Solution for All Three Scenarios
Texas has put in place a simple 2-page form that can be completed and notarized that clarifies and resolves all confusion as to who can make the decisions at the time of death. It is called the Appointment for Disposition of Remains form. You can read about it in details in my April 12 blog posting, "Choose who makes your cremation arrangements." Any Texas licensed funeral home will accept it as the written instrument needed to assign the responsibility to any person chosen. Note: This document must be completed, signed and notarized BEFORE death occurs.
Providing peace of mind and the gift of knowing a loved one's wishes are being followed are important. Having documentation in place ensures those wishes will be followed.
Note: The professionals at aCremation are not legal experts. It is always recommended that individuals seek legal counsel if there is any question or concern about Kinship.
aCremation is a licensed funeral establishment specializing in direct cremation throughout North, Central and South Texas. We have an A+ rating from the Better Business Bureau. Our team of dedicated, compassionate professionals are available around-the-clock to assist with making cremation arrangements and to answer any questions. aCremation currently serves Dallas, Fort Worth, Houston, Austin, San Antonio, Tyler and Waco. We invite you to call us, toll-free at 877-353-3626.