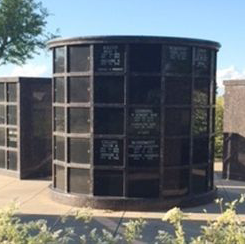 26 Feb

Placing Cremated Remains in a Cemetery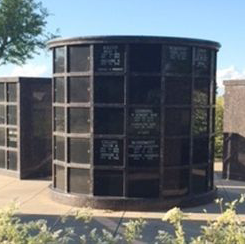 Even with all the options available today for memorialization, many people still want to bury the cremated remains of their loved in a cemetery. Sometimes this is because there is a family cemetery where generations have been laid to rest. Other times it's because a spouse or other close family members has already passed and had a traditional burial.
Although aCremation specializes in simple cremations (also called direct cremation), many of the families we serve choose a cemetery as the final resting place for the cremated remains. If you are planning on using a cemetery, we can provide any additional documentation they may request although it is typically not required.
Cemetery Options
Once you make the decision you want to bury cremated remains in a cemetery, there are some things to think about. The most common approaches are:
Burying the remains in a traditional cemetery plot
Placing the cremated remains in a columbarium
Utilizing an urn garden that accommodates burials
Traditional Cemetery Plots
If you already have a cemetery plot, or choose to purchase one, you may have the options to put multiple people in a single plot but this up to the cemetery. The cemetery will typically ask that you use a vault as well to help hold the shape of the ground where the urn is buried. If you do not wish to have a vault, there are several green cemeteries that do not require them.
Columbariums
Today, most people have at least seen a modern-day columbarium. Many cemeteries have constructed them as cremation has gained in popularity. Typically, they are a structure that has many small places designed to hold an urn. Some are very simple, while others allow for personal memorabilia to be included as part of a display along with the urn.
Urn Gardens
More and more cemeteries are introducing urn gardens each year. Some of them are accompanied by scattering gardens. One of the prettiest I've seen is The Grove at Rest Haven Cemetery in Rockwall, Texas. It is beautifully landscaped with a brook flowing through it. You actually have the option of having the remains buried as part of a large rock, in a bench or in other landscape elements.
Buying a space for cremated remains
Although many cemeteries are affiliated with a traditional funeral home, you typically are not required to use that funeral home in order to purchase an area for cremated remains. You will find in most large cities like Dallas, Houston, Austin and San Antonio, prices will vary significantly so don't be afraid to shop around.
About aCremation
aCremation is a licensed funeral establishment specializing in direct cremation throughout North, Central and South Texas. We have an A+ rating from the Better Business Bureau. Our team of dedicated, compassionate professionals are available around-the-clock to assist with making cremation arrangements and to answer any questions. aCremation currently serves Dallas, Fort Worth, Houston, Austin, San Antonio, Tyler and Waco. We invite you to call us, toll-free at 877-353-3626.