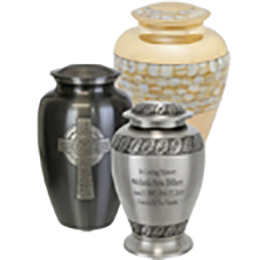 13 Feb

Unique urns: Creativity is now in your control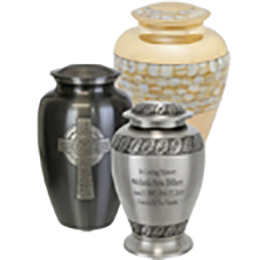 I have always liked the Disney quote, "If you can dream it, you can do it." That's pretty much where we are now when it comes to unique urns and scattering choices. No longer are loved ones limited to a handful of options that look basically the same. Creativity has skyrocketed, making the choices nearly endless.
For a moment, think outside the box… or outside the vase-shaped metallic container. Unique urns can be almost any shape you can think of these days. I have recently seen specialty urns shaped like cowboy boots, football helmets, a '57 Chevy, guitars, a martini glass and many more.
Dignified, respectful options include a triangle-shaped flag case that is mounted on top of a pedestal urn, special hardwood boxes that are engraved, and shadow-box glass containers that can hold cremains as well as photos, military "dog tags," mementos or any other small objects that hold special significance.
For families who prefer a more lighthearted celebration of a live lived to the fullest, one of the most extreme examples I have seen is the "Loved One Launcher," a hand-held, ash- and confetti-scattering air cannon (not that I have personally seen or tried the device).
Of course, there are plenty of more traditional ways to scatter ashes, especially when the remembrance involves large bodies of water. Pillow-shaped urns made of recycled cardboard and sustainable paper gently float remains away before gradually sinking and dissolving. They can also be put in shapes carved from blocks of salt that dissolve in water after several hours.
Remains can be mixed into concrete, clay and other more permanent materials and molded into an infinite number of shapes. You will often see them in benches or "cremorial" man-made rocks at cemeteries and memory gardens, but they can also become things like birdbaths, monuments and beautiful sculptures.
Bottom line: what you and your family decide to do with a loved one's cremated remains is limited only by your imagination. For your convenience, we have lots of choices available through aCremation and our knowledgeable staff is always willing to help you. Contact us for assistance.
aCremation is a licensed funeral establishment specializing in direct cremation throughout North, Central and South Texas. We have an A+ rating from the Better Business Bureau. Our team of dedicated, compassionate professionals are available around-the-clock to assist with making cremation arrangements and to answer any questions. aCremation currently serves Dallas, Fort Worth, Houston, Austin, San Antonio, Tyler and Waco. We invite you to call us, toll-free at 877-353-3626.