No Cost Cremation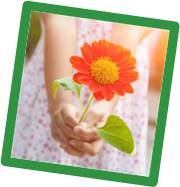 Making the decision to donate your body to science enables you to leave a legacy of helping further medical science and eliminates cremation expenses for the family. Coordinating through aCremation will ensure your donation process is handled with dignity and that your family has a reliable, licensed funeral establishment coordinating on their behalf.
aCremation services families throughout Texas including Dallas, Fort Worth, Houston, Austin, San Antonio, Tyler and Waco.
Free cremation services for qualified donors
At the time of death, the donation organization will determine if your loved one is a qualified donor under their specific program requirements. If your loved one meets the donation criteria, the organization will pay the basic cremation service as well as transporting your loved one to the donation facility. The only costs not covered are Medical Examiner/Coroner and permit fees (if applicable) and additional death certificates.
Accredited donation organizations
Our partner for donations in Texas is LifeLegacy Foundation, a federally approved 501(c)(3) non-profit research organization that is accredited by the American Association of Tissue Banks (AATB). LifeLegacy specializes in tissue donations. The crematories we use in Dallas, Houston, Austin, San Antonio, and Waco are all trained in the donor preparation process to ensure your loved one is handled with dignity.
aCremation assists with the coordination of anatomical donations which are gifts of organs and tissues for medical research and education. Donating to research allows doctors and medical students to research new life-saving medical and surgical procedures and techniques.
LifeLegacy places donated organs and tissues with reputable academic, corporate, and government research and education institutions. Donated remains are used in numerous ways, including research on cancer, diabetes, arthritis and many more.
For additional information on whole body donation and the possibility of qualifying for free cremation services, visit LifeLegacy.org. When registering to be a donor, be sure to request aCremation as your funeral home to ensure we are contacted when death occurs.
Call aCremation to begin the process of registering for body donation.